Unit 5, Silveroaks Farm, Hawkhurst Lane, Waldron, Heathfield, E.Sussex, UK, TN21 0RS
Tel (0)1435- 813393, International +44 1435 813393
VAT Reg. No. GB 241 7291 72
TO PLACE YOUR ORDER PLEASE "EMAIL" ADVISING YOUR DELIVERY LOCATION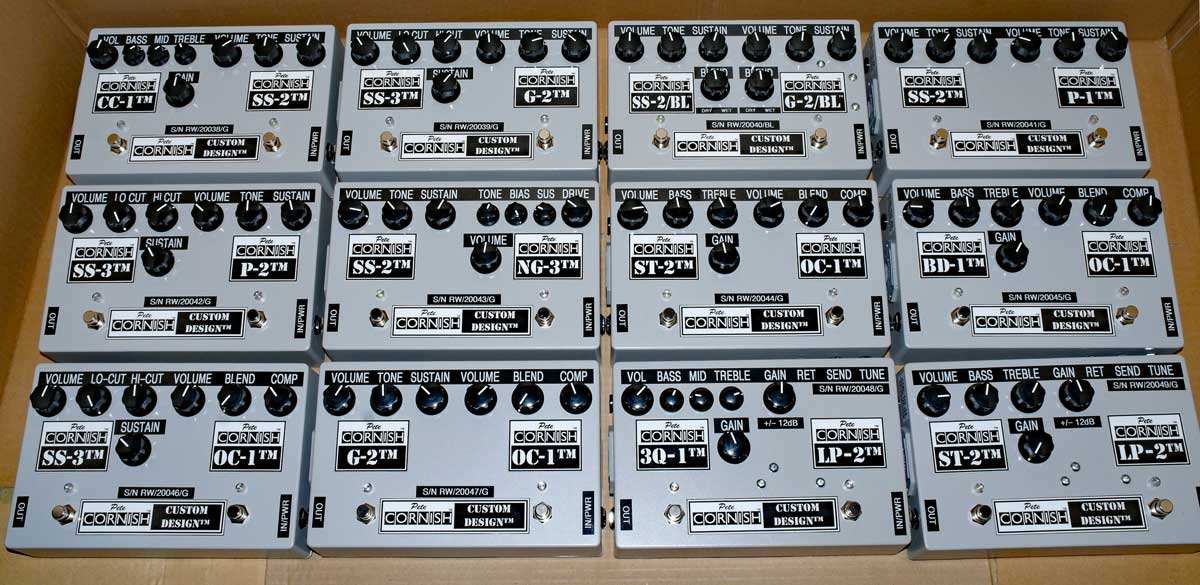 Duplex pedals: any two of the standard Grey Series pedals can be combined in a Duplex enclosure size:
Dimensions: 222 X 146 X 55mm
The effect nearest the input jack is the first in line from the guitar and the effect nearest the output jack picks up the first effects output signal to enhance tone and volume when both are "on". Of course each effect can be used independently if desired.
In addition, there is an isolated tuner feed fitted which is fed direct from the input buffer (LD-1).
Outputs are fully buffered against loss from long cable or external effects loading.
All Duplex pedals have a 9vdc input and most have an internal 9v battery in addition to the dc input.
The price of the Duplex pedal is the combined costs of the two individual effects pedals. Please click HERE for pricing on the individual effects that can be made into a Duplex Series Pedal.
WARRANTY DETAILS:
This unit has been built using the finest available components and constructed to the highest standards but should any fault occur during the twelve months from date of purchase please return it post paid to the above address where under guarantee repairs of any original manufacturing fault will be carried out (normal wear, misuse, unauthorized modifications or accidental damage excepted).
The warranty will be voided if the guarantee labels are damaged or removed. This warranty does not apply to customer's own equipment, which has been connected to this unit.
This warranty is not transferable.
©Pete Cornish™ Partnership 2021